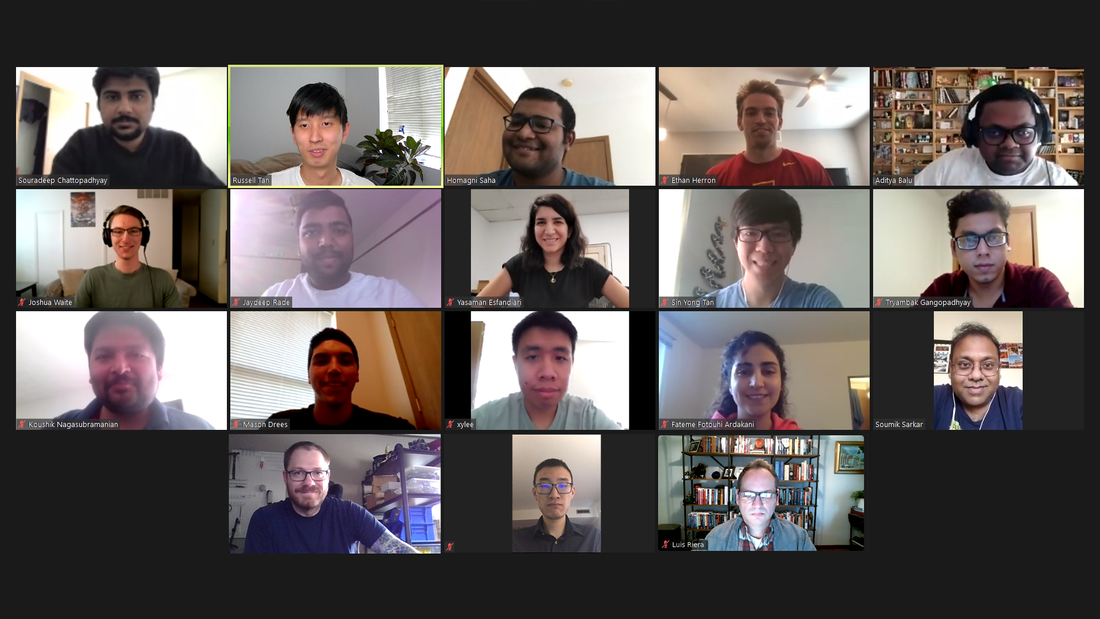 About Us
In our research group, we develop new data-driven learning and inference algorithms for autonomous perception and decision-making in complex cyber-physical systems with emphasis on health monitoring, decision frameworks, information fusion, resilient control, multi-agent systems, cyber-physical security and human-machine interaction. Our application areas of interest include energy (e.g., smart buildings, building-power grid interaction, power plants and wind turbines), manufacturing (e.g., design for manufacturability), agriculture (e.g., high-throughput phenotyping, multi-scale data assimilation), transportation (e.g., complex traffic networks, bridge health monitoring), aerospace (e.g., gas turbine engines) and industrial (e.g., gearbox, electric motors) systems. The nature of our research is inherently multi-disciplinary involving machine learning, dynamical systems, information theory, theory of computation, topology and statistical mechanics.
---
What's New
Lecture series by Dr. Chinmay Hegde and Dr. Soumik Sarkar on Robustifying ML. Find the course plan here:
Robustifying ML

You can also find the lecture material in the Fall 2018 Talks Tab
The NVIDIA Deep Learning Institute (DLI) and Department of Mechanical Engineering at Iowa State University would like to invite you to attend a hands-on deep learning workshop
on Saturday, November 3rd, 2018 from 8:00AM – 5:00PM at 2004 Black Engineering! Register now!
---
Research Areas

Learning And Inference In Cyber-Physical Systems (CPS)
Data Analytics and Machine Learning for Plant Science and Agricultural Applications​
Pattern Discovery In Large-Scale Simulation Data
Decision Support Systems And Human-Machine Interaction (HMI)
Machine Learning driven Design for Manufacturability
Complex Transportation Networks
Monitoring And Supervisory Control Of Integrated Buildings
Collaborative Decision-Making In Multi-Agent Systems (MAS)

Opportunities

Check back soon.

Workshops
---
Sponsors